Laugharne Cottage – read what the journalists have to say….
Published: Monday 22nd Sep 2014
Written by: Gareth Mahoney
Here at Best of Wales we know how great our cottages are but it's even better when we get excellent feedback from our customers.
We recently welcomed Grace Macaskill (and her family) from the Sunday Mirror to Laugharne Cottage, West Wales and they had a wonderful time exploring the local area and what it has to offer. It's clear from the article that they all had a great time and we hope to welcome them back soon.
Click on the image below to see Grace's review: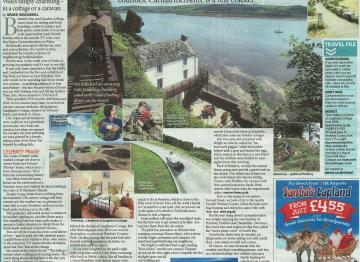 Further information on Laugharne Cottage can be found by clicking the link here, or you can contact us by telephoning 01650 511101