Mountain Biking at Coed y Brenin – Wales the Year of Adventure
Published: Tuesday 1st Mar 2016
Written by: The Best of Wales Team
Mountain biking is one of the most popular activities here in Wales, and the home of the sport is Coed y Brenin, Snowdonia. Last month our customer service coordinator Nia was lucky enough to head to Coed y Brenin to try out mountain biking for the first time as part of our Best of Wales year of adventure.
2016 is a big year for Coed y Brenin, which is managed by Natural Resources Wales. This year is the 20th anniversary of the first purpose built mountain bike trail in the UK at Coed y Brenin and since then the centre has become known across the globe for the quality of the trails on offer.
Nia started off by hiring her bike from on site bike shop Bikes Brenin before heading out on the MinorTaur trail, which is a blue graded trail suitable for families and beginners.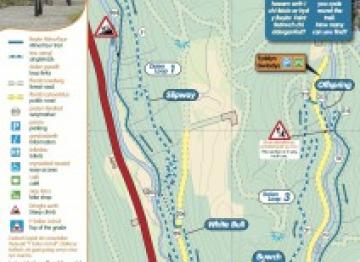 The team had a great time at Coed y Brenin and finished the day with a well deserved tea and cake at the Visitor Centre and Cafe. Watch how Nia got on here:
https://www.youtube.com/watch?v=ygWc8Ajlm74