Why Choose a Cosy Cottage for Autumn?
Published: Tuesday 15th Nov 2016
Written by: Gareth Mahoney
We are well and truly into the Autumn months and thinking about plans for the next few weeks.  With Christmas around the corner, why not book yourself into a cosy cottage or as a present for a loved one to enjoy a few days in front of a log fire with a glass of mulled wine? Or even a few board games with a hot chocolate in hand?  We have numerous ideas on what to do, the first question is why choose a cottage?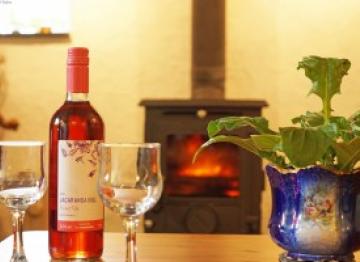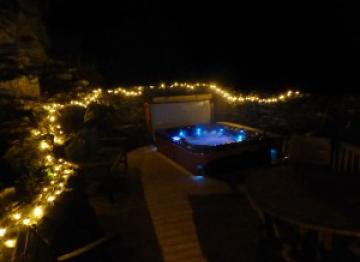 We are all about showcasing the Best of Wales and here are some of the best features which we think will sway you into choosing a stay in our cottages this Autumn. Remember Holiday cottages are not just for Summer they are great all year round…
Choose a cottage that has a log fire and have a night in with the family or friends enjoying the coziness whilst playing some board games, or reading a book in front of the fire.  This is your time – do what makes you happy.
Linen and towels are provided in most cottages, one less thing to pack!
Don't fancy doing a shop before your arrival or not enough room in the car? Not to worry as supermarkets deliver, double check which ones deliver to the cottage and then get shopping online..
Welcome packs are provided at most cottages on arrival which include local produce from the area you are visiting.  Most include tea, coffee, sugar,  milk, cake and if you're celebrating a special occasion some will include a nice surprise for you.
More of an adventurist? We let you know of popular things to do in the area and what attractions and activities there are such as Ziplining, walking Snowdon or even a rugby game in Cardiff's Principality Stadium.  Let us know what activities you're into and we will find you the best area to visit.
Get wet or muddy during your adventures? Don't worry our cottages include washing machines and tumble driers in case you get caught up in the lovely Welsh Weather.
Not sure what to do on a rainy day and not into doing anything adventurous? Our cottages include TV's and some have DVD's or log into the WIFI that's provided and watch something on Netflix with your feet up on that comfy sofa and just relax.
We know that Great British Bake off has finished but you could make your own bake off at these cottages…
Worried about taking the children away as there's too much to think about? At our Family friendly cottages they include high chairs and travel cots so you don't have to worry about that. The only extras you would need to bring with you is the bedding for the cot.
How about gazing at the stars in the hot tub with your partner? Hot tubs are perfect for that romantic break…
Fancy showing your friends how much of a chef you are? Our cottages are equipped with the main utensils that you need for that BIG dinner that you want to cook – some can even organise a chef in case your not that confident with your cooking skills…
So how about a game of pool or foosball? You've already lost in monopoly but you're a really good pool player? Show your skills in our cottages that includes a games room…
A pet is part of the family, we all know that, and we have specific pet friendly cottages to suit everyone's needs because at the end of the day the pet deserves a break too.
The weather has already been mentioned but we all know that the Welsh weather can be unpredictable, but what people don't know is how beautiful it can be to go on walks on days like these…
Has this helped you make up your mind yet? We have cottages to suits everyone's needs, from cottages with modern designs to traditional farmhouse, we let you choose what self catering cottage you want. Why not have a look at our availability, choose your favorite cottage and let Wales inspire you..