"Home this Christmas…."
Published: Friday 29th Nov 2013
Written by: Gareth Mahoney
Believe it or not, unlike the words of the song, not everyone wants to stay home for Christmas. There are lots of folks this year who will be closing their front doors once the holidays begin and heading off to the hills and valleys of Wales for Christmas and New Year. And why not?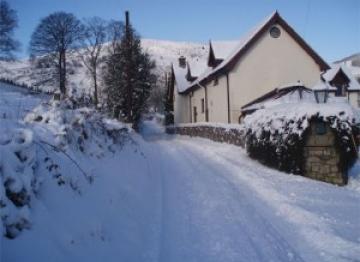 Here at Best of Wales Holiday Cottages, we've been busy taking bookings for our cottages for the Christmas holidays, and with dozens of enquiries coming in every day from customers who want to break from their normal routine, to spend time in a relaxed atmosphere with their families and friends in one of our superb country houses, or maybe a quiet and romantic Christmas with a loved one in a cosy cottage, it's time to get in touch with us and let us help you plan something different this year. 
Call us on 01650 511101 or visit www.bestofwales.co.uk to find a great choice of holiday cottages.