All I want for Mother's Day is a Holiday Cottage in Wales
Published: Monday 17th Mar 2014
Written by: Gareth Mahoney
In Wales, we call it Sul y Mamau (Mothering Sunday). You probably call it Mother's Day. But whatever you know it as, it is the day when we remember to honour our mothers and give them presents. Now is the time to get organised and start thinking about that special gift to surprise her with. This year, forget the flowers, the chocolates and the fancy dinner in a posh restaurant.
Give your mother something really different – give her a nice Best of Wales holiday break in a luxury cottage, apartment, log cabin, lodge or farmhouse! Just a relaxing few days away when she doesn't have to cook and clean, and run around after everybody else; somewhere she can get up in the morning when she feels like it; sit in the sun with a good book and a cup of coffee; go for long walks along the cliffs, in the woods, on the beach; lounge in a hot tub and gaze at the stars; spend a lazy evening in front of a log fire watching her favourite movie; and much, much more. Spend a little time browsing our website Holiday Cottages in Wales  – www.bestofwales.co.uk  and you'll find lots more ideas, and if you want to speak to one of us for more information, we're only a phone call away (01650 511101) and always happy to help.
Go on, spoil your mum this year – she's worth it!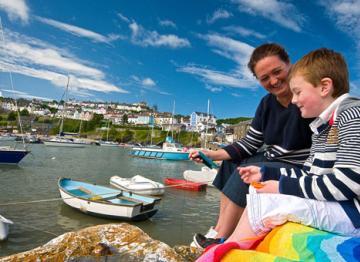 Mothers Day at a Holiday Cottage in Wales