Best of Wales Crowned Best Welsh Rural Tourism Business
Published: Tuesday 3rd Mar 2015
Written by: Gareth Mahoney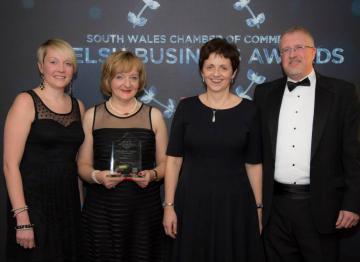 Last week we were delighted to be crowned winners of the best Welsh Rural Tourism Business at the Welsh Business Awards held at The Vale Resort. The awards run by the South Wales Chamber of Commerce are prestigious awards which celebrates the best of Welsh business.
The Best of Wales team with a representative from Arriva Trains Wales (award category sponsor)
Three members of the Best of Wales team were lucky enough to attend the awards ceremony which was a spectacle of Fire and Ice, with Ice Sculptures and Red and Blue coloured cocktails.
The evening presented by Ski Sunday favourite Graham Bell was a night of celebration with 11 categories being awarded. This was the first time we've entered these awards and to be part of the evening was a great experience. It was great to see the other category winners taking to the stage and nerves were kicking in while we awaited the results of the Welsh Rural Tourism Business award.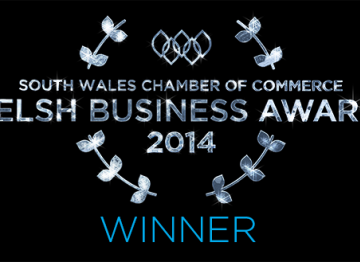 We were delighted (and a little shocked) to be announced as the winners in our chosen category, and this is the icing on the cake to a great 2014 for us.
Llion, one of our directors said 'We are delighted to have been announced as the winners at the Welsh Business Awards. Last year was a great year for us as a company, not only did we celebrate our 5th birthday we also received recognition through a number of awards and the Welsh Business Awards is the pinnacle of these. We are proud to be part of the growing Welsh tourism industry.'
Facebook – Bestofwales
Twitter – @best_of_wales