Best of Wales' Best Kept Secrets Heads to West Wales
Published: Thursday 18th Jun 2015
Written by: Gareth Mahoney
So we've explored Devil's Bridge and Tywyn in our Best of Wales' Best Kept Secrets blog and this time we head to the Llandysul area in West Wales to hear from Frances from Y Llaethdy and Yr Hufenfa. Here she tells you about all her favourite places to visit and why you should head to this part of Wales on your next holiday. She's persuaded us so read on have the decision made for you……
1. Your favourite local walk?
We are lucky enough to be surrounded by walks here on the farm; there is a landmark glacial feature called Cerrig Hyllod ('The Ugly Stones') which you head to by following the woodland path along the riverbank and up a fairly steep hill (worth the climb) to the stony outcrop. Local history relates how these giant stones served in earlier times as a pulpit for a popular Welsh preacher who lived in the valley. You can see the giant stones and bluebell wood along our woodland path featured in this short film by Walkers are Welcome.
https://www.youtube.com/watch?v=zE62e3NjeHs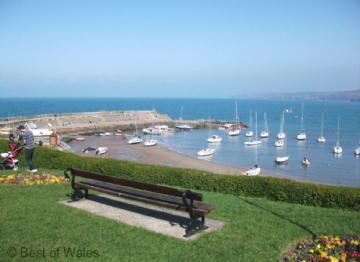 2. It's a sunny day where would you head to?A visit to the seaside is a must. The beautiful coastline of Cardigan Bay, with its clean, unspoilt beaches at Poppit Sands, Llangranog, Penbryn, Mwnt, and charming harbour towns at New Quay, Tresaith and Newport Sands are all within a reasonable driving distance from us, so you get the best of both worlds, countryside and coast.
Dolphin watching Boat Trips at New Quay run regularly along the coast and often dolphins and seals can be seen. Even if you don't spot a dolphin, the coastal rockery is a geologist's delight showing clearly the layers of dramatic upheavals in this coastline's development. New Quay is still a fishing village and locally caught fish is available daily in the shop near the quay. There is also one of the best fish and seafood takeaways down at the harbour, take our word for it.
3. Best family friendly attraction? One of my favourite places to visit with friends and family is Dolaucothi Gold Mines which dates from Roman times. There are guided tours so you can experience the conditions of the Roman, Victorian and 1930s underground workings. It's near Pumsaint in Carmarthenshire, about 35 minutes' drive from Capel Dewi, and you can pan for gold in the sluice in the courtyard. The shop also sells beautiful little flasks of pure gold flakes to take away if you didn't manage to find any!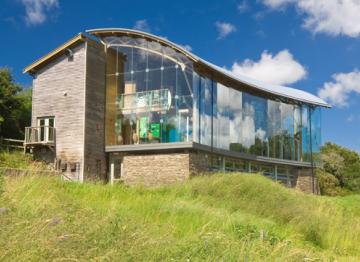 4. Feeling active where would you head to?Our cycling visitors can start at Route 82 of the National Cycle Network nearby, to join some awesome trails through wonderful scenery and visit the Welsh Wildlife Centre at Cilgerran, an attractive nature reserve with water buffalos, otter, badger & squirrel trails. Or why not set off inland to the wild beauty of the nature reserves around Cors Caron.
We have secure lockup bike storage at our cottages and an outdoor hosepipe facility for washing off muddy bikes and cyclists. Each cottage has 2 bathrooms including a deep bath, perfect for soothing aching muscles after a long day in the saddle.
5. Best place to sit and relax, watching life pass you by?Again, I like to head to the coast where there are some wonderful places to sit overlooking Cardigan Bay. The picnic tables on the deck at the Ship Inn at Tresaith offer a great view of the cliffside to the beach below and dolphins at play in the bay. And a visit to the delightful seaside town of Aberaeron with its Georgian Terrace overlooking the bay is a must for local fish and chips and their honey ice cream specialty.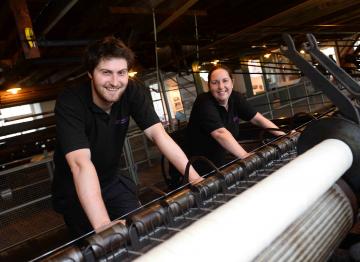 6. Best place to visit on a rainy day?The National Woollen Museum in Dre-fach, Felindre. Historically and into the 19th century, the production and processing of wool surpassed even coal as the most important of Wales' industries and the Teifi Valley earned itself the nickname "The Huddersfield of Wales". The museum is well worth a visit. Follow the process from Fleece to Fabric and take a tour of the Textile Gallery; the Wall of Blankets is not to be missed! There is also a raised walkway which gives a unique view of textiles in production by one of the last makers of flannel in Wales.
7. Somewhere that's a bit off the beaten track? (not your usual tourism attractions)Within walking distance from our cottages in Capel Dewi is the Honorwood Flock farm and shop specialising in Shetland and Icelandic fleeces and Angora mohair. Set on a small working farm they have been specialising in the breeding of Shetland, Icelandic, Soay, and Jacob sheep (all of which are coloured breeds) together with white Angora Goats since 1993. Well worth a visit.
8. Best place for a great meal?One of our favourite places to go for a fine meal is the Belle Vue restaurant near Llanybydder. The restaurant is run by two master chefs who cook all the meals from fresh local produce, and often come into the bar at the end of the night to chat with diners and other locals having a pint.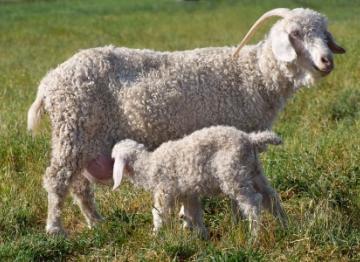 9. Best places for a Welsh welcome?One of the best places for a real Welsh welcome is our local pub. Located in the nearby village of Gwarcefel the pub is more of a community hub than a drinking establishment. Everyone receives a very warm welcome, visitors and locals alike. It's a good place to find out about local news and events, and there is a saying around here: 'You had best tell people your business, otherwise they will make it up!'
10. Best local attraction?The Teifi River is in my opinion one of the great features of the area. The Teifi River is one of the longest river flowing entirely in Wales and travels 75 miles from its source at Teifi Pools all the way to Poppit Sands at Cardigan Bay. Historically it was a traffic and trade route to and from the coast and encouraged the establishment of a number of important medieval monasteries along its length, such as Strata Florida. Today the river is enjoyed by many water sports enthusiasts at the Llandysul Paddlers Canoe Club which offers white water rafting, canoes and kayaks for some spectacular scenery along the Teifi. And for fishermen, our farm borders the Clettwr River and the Llandysul Angling Association is located nearby.
So what are you waiting for, head to  Y Llaethdy and Yr Hufenfa for yourself this Summer and sample all the area has to offer.