Best of Wales Best Kept secrets…
Published: Monday 7th Dec 2015
Written by: Gareth Mahoney
In our last edition of the Best of Wales Best Kept Secrets we explored Knighton and this time round we head to Corwen in North Wales.  Here at Best of Wales we like to make sure that you know of all the best places to visit in Wales. And by all the best places we not only mean those well known attractions but also those local gems. In our series of Best of Wales Best Kept Secrets, this time we speak to Meryl from Bwthyn Pendre about her favourite places to visit.
1. What's your favourite local walk?
My favourite walk is Moel Famau which is situated on the boundary between Denbighshire and Flintshire where you can see the Vale of Clwyd in it's glory. It's the best place to go for a walk and see Wales at it's best.
2. It's a sunny day, where would you head to?
If it is a sunny day, we go to Lake Brenig and take a picnic with us and enjoy the beautiful surroundings.  Lake Brenig is a lovely reservoir and Visitor Centre that includes water activities, cycling, walking and fishing, there's something for everyone to do.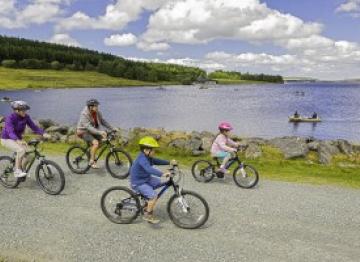 3. Best Day out?
There are many activities to do in this area but the best day out would be to head to Coed Llandegla Forest.  Coed Llandegla has many activities to keep you amused, from walking to mountain biking.  The best part about it for me is the mountain biking with different trails to suit all abilities, from green trails (easy) for novices to black trails for the experts. And of course after a day on the trails you can treat yourself to cake at the visitor centre.
4. Best Place to sit and relax watching life pass you by?
Gerddi Bodnant is the best place to relax, sit and enjoy life. It's a great place to visit all year round, I especially like the Autumn time there as you can see the trees and the leaves changing colours.  If you're lucky enough you will be able to see wildlife and the wonderful colours of different flowers and plants, there is a view at these gardens for every season.
5. Best place for cake?
I would recommend for anyone to go and have a delicious cake from Siwgwr Plwm Cafe near Ruthin.  I enjoy going here and having the delicious cakes that are on offer.
6. Best place to visit on a rainy day?
We don't get many rainy days here in Wales – promise!  However on those occasions I would recommend going to the Old Prison in Ruthin. It is the only purpose built prison of its kind that is open for the public to go and visit it as a heritage attraction, an interesting place to visit and to get some local history whilst on holiday.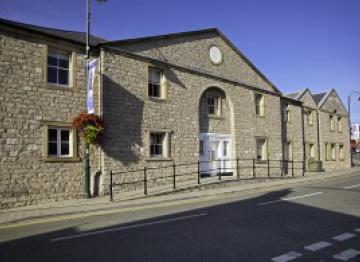 7. Somewhere off the beaten track
If you have some time to spare I would recommend going to the Aber Falls.  These are located a small walk away but is worth it as you get close and personal to these beautiful waterfalls.  It is an excellent way of finishing your trip with lovely views and a great insight to one of our local gems.
8. Best place for a great meal?
The best place for food is at the Berwyn Arms, Llandrillo, Corwen.  It's where you can get first class home cooked food.  It is a must when visiting us to dine here, but make sure you book a table to have food as it is a very popular place. 
9. Best place for a Welsh welcome?
The best place for a welsh welcome is Siop Elfair in Ruthin where you can be greeted in Welsh and the owner will also teach you some useful Welsh phrases, a truly welsh experience.  The shop is full of different gifts and crafts from all over Wales and its the the perfect place to find gifts to take home.
10. Lastly any other tips?
I would recommend taking a train from Corwen to Llangollen and then going on a horse drawn boat trip on the canal – you wouldn't see this everywhere and is a great experience for the family.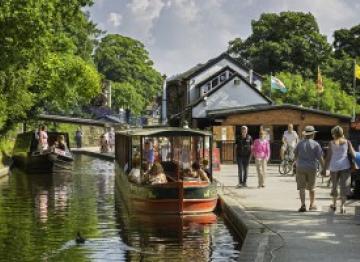 If the above has tempted you to a holiday at Bwthyn Pendre head to our website to search for availability and book online.