Celebrate St Dwynwen's Day on the 25th of January
Published: Monday 18th Jan 2016
Written by: Lisa Jones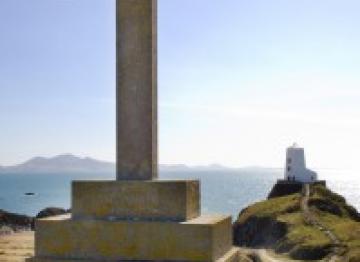 25th of January is a day of celebration here in Wales, a day where we celebrate our patron saint of lovers with Dydd Santes Dwynwen (St Dwynwen's Day)
Here in Wales it's our Valentines day, a time when we treat our loved ones and show them how much we care and love them. If you live outside of Wales we realise that you may not have heard of our special day, but we think that's no excuse not to treat your loved one to a romantic break in Wales (you're sure to get some brownie points)
So who was Santes Dwynwen, here's her story to inspire your romantic side.
Dwynwen lived during the 5th century and was the prettiest of Brychan Brycheiniog's 24 (yes 24) daughters. Dwynwen fell in love with a prince called Maelon Dafodrill, but her father had already arranged for her to marry someone else.
Upset that she could not marry her true love, Dwynwen prayed to God asking him to make her forget all about Maelon. While she slept, an angel visited her giving her a potion to forget Maelon and to turn him into a block of ice.
Following this, God then grants Dwynwen three wishes, and her wishes were,
– that Maelon be thawed;– that God would look kindly on the hopes and dreams of true lovers and finally– that she should never marry.
Her wishes were granted and Dwynwen founded a convent on Llanddwyn, an island off the West coast of Anglesey. She died in 460AD and the remains of the site and nearby well has attracted pilgrimages by people over the centuries, particularly from young lovers seeking assurances of their future lives together.
Ynys Llanddwyn, Anglesey
Visitors to the well believed that the behaviour and movement of sacred fish or eels that lived in the well predicted the future for young lovers.
So why not head to Wales this St Swynwen's day and stay in one of our romantic cottages. You can even make your very own card courtesy of Visit Wales here.