Half Term Fun in Wales – Events for all the Family
Published: Wednesday 2nd Sep 2015
Written by: Gareth Mahoney
School may have only been back a day but if you're anything like us we are already looking forward to the next holiday. And with October half term only 7 weeks away we're going to take you through some of the great events taking place in Wales at the end of October: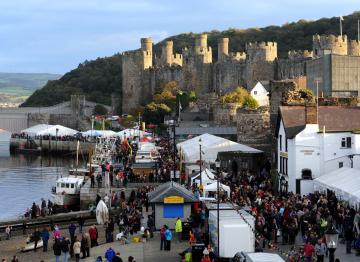 1. Gwledd Conwy Feast, Conwy, North Wales – 24th & 25th October
Head to Conwy for this celebration of Food, Music and Arts. With Chefs, Street Food, Farmers Market followed by live entertainment and music.
2. Elan Valley Dam Open Day – 1pm – 4pm, 28th of October
A great opportunity to take an exclusive look into the Pen y Garreg Dam at Elan Valley. Come and join their rangers for great views of the reservoir and to learn about how the dam was engineered.
3. History and Hauntings at Newton House, Dinefwr Park, Llandeilo – 23, 24 & 25 October
Join this spooky tour of Newton House by night, explore the National Trust's most haunted house in Wales.
4. Spooky tours and Halloween Crafts, Picton Castle, Pembrokeshire – 28th – 31st of October
Fun for all the family at Picton Castle this Halloween with themed Craft Workshops followed by a live interpretation tour with a magical twist.
5. Cors Dyfi Nature Reserve Events – 27th – 31st of October
Choose from Cors Dyfi Walk and Talk, or My Wild Life – Hedgehogs, Afternoon Art or Cors Dyfi's Halloween Special. Plenty of choice for a week full of activity.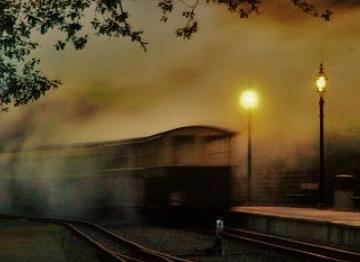 6. Vale of Rheidol Railway Halloween Special – 29th – 31st of October
Take the Halloween Special from Aberystwyth to Devil's Bridge and be in for a spooky ride.
7. Monmouthshire Walking Festival – 25th of October – 2nd of November
Join this walking festival with walks from 3 miles to 18 miles. Explore the beautiful countryside of Monmouthshire.
8. Snowdon Marathon – 24th of October
Even if you're not taking part in this event it is well worth going to watch and show your support. Voted Best British Marathon in 2007 & 2011 head to Llanberis to soak up the atmosphere.
So whether you and your family are interested in sampling some of the food of Wales or some Halloween activities, it is all taking place over Half Term week. Looking for accommodation head to our availability page to search and book now.