Holiday Cottages in Wales, Dyfi Osprey Project
Published: Saturday 11th May 2013
Written by: The Best of Wales Team
Dyfi Osprey Project
Our holiday cottages in Wales offer a great choice across the area. If you like the countryside and / or the coast we have something for everyone.
Machnynlleth is the ancient capital to Wales and has lots to offer visitors at our holiday cottages.
Bird watching has become really popular. Red Kites are special in Wales and now the Osprey is back in Wales. This is a fantastic success and a great reward for the hard working staff and volunteers at the Cors Dyfi Nature Reserve near Machynlleth.
The birds have become a soap opera with the life and times of Monty the male osprey and his 'wife'  It is incredible to learn that the birds fly the nest at just a few months old and migrate to Africa. They return to the area of their birth by instinct to breed and pair for life.
This is a great family day out where you can visit the project and of course if you need somewhere to stay, you can see just a few examples of our holiday properties in Mid Wales.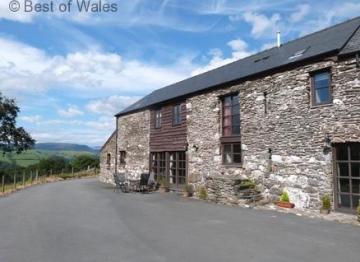 In April 2011 to much excitement the breeding pair of Monty and Nora produced the first osprey egg to be laid in the Dyfi in over 400 years. They were first time parents and much anxiety from all at DOP and the rapid development of osprey watchers, totally addicted to live streaming. 3 chicks were hatched and of course, they all have names.
The female osprey incubates the eggs and the male goes fishing to feed her and the chicks. It is a full time job for both parents.
The area offers lots of opportunities to enjoy the coast, go walking along the Coastal Path, cycle or mountain bike perhaps. Just fancy a nice meal, then Aberystwyth offers lots of choice. Maybe visit the National Library of Wales to learn more about the culture of Wales.
However much or little you want to do Mid Wales offers you the chance to do just what you want.