Locations announced for Wales' first pop-up boutique hotel
Published: Thursday 16th Feb 2017
Written by: Gareth Mahoney
A while back we told you all about the exciting project we're involved in, Epic Retreats (to recap head here). Epic Retreats will see Wales' first pop-up boutique hotel appear over the Summer and it's time for some more great news, with the announcement of the locations and also that bookings are now open (get in fast).
The Llŷn Peninsula, Southern Snowdonia and lush West Wales have been confirmed as the locations for this luxury one-of-a-kind experience inspired by Welsh legends.
https://www.youtube.com/watch?v=GpkV-0y0jrY
Fewer than 200 bookings are available and will allow guests to choose from eight unique cabins inspired by Wales' past. There will also be the option of including legendary experiences tailored to each location or having a more relaxed stay where you explore at your own pace.
Inspiration for the units includes the legend of King Arthur, the iconic Welsh dragon and the country's famous industrial heritage.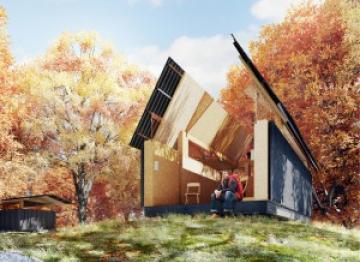 Launched in celebration of Wales's Year of Legends, Epic Retreats promises to immerse visitors in the most impressive landscapes and adventures the country has to offer.
During their stay, guests will get the opportunity to meet local characters, legendary figures and entertainers that will help bring the story of Wales to life.
Carmarthenshire, West Wales – 5th of June to the 3rd of July 
The eight bespoke cabins will venture to the abundant green backdrop of Carmarthenshire, West Wales.
Visitors can delve into a history dating back thousands of years, hunt down gold and tread in the footsteps of the heroes of Camelot, pursuing the elusive Lady of the Lake and the heroic wizard Merlin.
There will also be an opportunity to discover the area's wildlife on bespoke wildlife walks where guests will get the chance to meet some rare species.
Surrounded by plentiful local food and drink, guests can tantalise their taste buds with award-winning, local gin and cheeses.
Llŷn Peninsula – 10th of July to the 7th of August 
The unique units will then journey north where they will reside along the spectacular coast of the Llŷn Peninsula.
After spending the night overlooking a secluded beach, visitors can spend their days strolling along the famous Wales Coast path, enjoying a boat trip to Bardsey Island, rumoured to be the burial site of King Arthur, and exploring Snowdonia National Park – home to the highest mountain in England and Wales.
Snowdonia – 14th of August to the 11th of September
Finally, the boutique hotel will pop-up in the foothills of the mythical Cadair Idris mountain in Snowdonia. The remote valley location and magical surrounding, including the romantic Castell y Bere, Snowdonia mountains and stunning steam train journeys, will offer a limited number of people the most unique of summer holidays.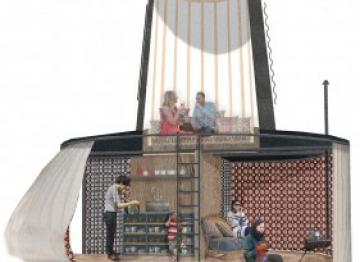 Co-founder of Epic Retreats, Llion Pughe said, "The locations we have chosen provide a choice of seascape, mountain and valley, a true reflection of Wales' legendary landscape.
"We have carefully selected sites that will show Wales at its best, alongside an itinerary packed to the brim with trips and activities crafted by Wales experts Cambria Tours, featuring only the finest local produce and unique accommodation inspired myth and legend – guests will be immersed in a truly Welsh experience."
For more information on the project or to book one of the limited spaces, visit www.epicretreats.wales