Luxury Glamping at the Principality Stadium.
Published: Tuesday 1st Mar 2016
Written by: Gareth Mahoney
It has been announced that Wales will offer luxury glamping accommodation on the Principality Staidum pitch for the first time during next seasons 6 Nations. Using a revolutionary flooring technology the layer above the grass will house up to 600 glamping pods and will be lifted up to the roof height of the stadium pre match to allow the game to be played before being re-lowered down to pitch level post match. The trial will run for the 6 nations in 2017 and if succesful will be utilised for the Champions League final later next year.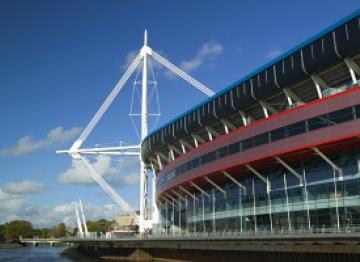 The Principality Stadium, Cardiff
The WRU and Welsh Government have teamed up with accommodation experts Best of Wales to offer this accommodation experience. Gareth Mahoney co-owner of Best of Wales said;
" We've been looking at ways to increase accommodation in Cardiff for match weekends and this seems the ideal solution. It is also a unique experience that will allow guests to stay within the stadium. We've run similar accomodation at various events including the National Eisteddfod but this will be the first time it will be used in such an iconic arena"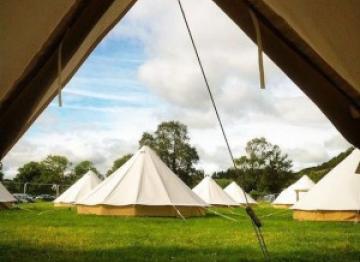 Our National Eisteddfod Glamping
For more information on the Glamping at the Stadium then contact Best of Wales on 01650 511101 or www.bestofwales.co.uk