Open Doors events across Wales continue
Published: Wednesday 17th Sep 2014
Written by: Gareth Mahoney
Cadw (Welsh for 'to keep' or 'to protect') has once again this year organised the Open Doors event. An opportunity for people to explore Wales' heritage and cultural venues and hidden treasures throughout the month of September.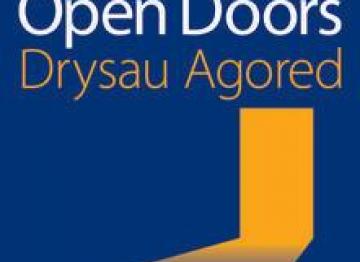 Open Doors campaign runs this September
Many venues open their doors to the public for the very first time and possibly the main attraction of the whole month is when 20 of Cadw's paid for venues are free to visit on the weekend of the 27th and 28th of September.
On the 20th and 21st of September why not visit Kidwelly Castle in West Wales for their free guided tour each day at 11.00am, 1pm and 3pm.
Or on the weekend of the 20th – 21st and 27th – 28th head to Llanberis to see the Quarry Hospital Museum at the National Slate Museum.
And on the weekend of the 27th and 28th the choice is yours – which of our famous castles will you visit?
How about Caerphilly Castle,  Caernarfon Castle  or Raglan Castle just some of the venues to choose from.
So if you're out and about in Wales over the next few weeks why not make the most of the opportunity to visit some of our heritage sites.
For more information on venues participating in Open Doors and how to book your free voucher visit the Cadw website.