Supporting Small Business Saturday – 6th of December
Published: Thursday 27th Nov 2014
Written by: Gareth Mahoney
Saturday the 6th of December is Small Business Saturday and here at Best of Wales we are supporting the cause. So I hear you ask what is it all about?
Well Small Business Saturday is to: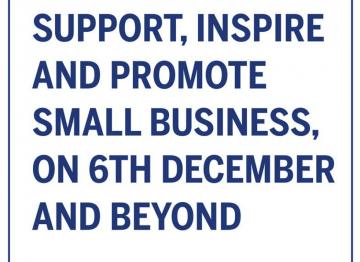 Best of Wales are lucky enough to have been selected as one of this years Small Biz 100 as part of the campaign. This is when a different small business is showcased each day on www.smallbusinesssaturdayuk.com leading up to the main event.
So what can you all do to support the cause? If you're heading on holiday with us here are some tips for you to think about:
https://www.youtube.com/watch?v=JuXJ2Cq1bUc
Instead of ordering your food shop online to be delivered to your cottage, why not wait until you get on holiday and shop locally. As well as supporting local business you will be able to sample local foods and drinks too.Do you souvenir shopping at local independent shops – there are so many unique and wonderful gifts and crafts available all made locally.Eat out – who needs an excuse to head to a pub or bistro for an evening meal? Choose an independent pub or bistro and support a business who's trying to provide a great service and source food locally.
These are all simple things we can all do to support local shops when on our holidays. So remember to support small businesses on the 6th of December and beyond.