Wales – a foodies paradise!
Published: Wednesday 9th Apr 2014
Easter is a wonderful time to visit Wales. One of the best things about staying in a Holiday Cottage in Wales is having time to sit down, relax and eat good food. We love our food in Wales and we take pride in producing some of the finest products you will find anywhere in the world.
If you have never wandered round a Welsh farmer's market, you are in for a treat. While you're on holiday in Wales, check out all the amazing produce from organic Welsh Black beef, salt-marsh lamb, Carmarthen ham, freshly caught salmon and sewin (sea trout), crab and lobster, enough cheeses to make the French envious, Pembrokeshire new potatoes, jams and preserves, ice cream, cakes , breakfast of local produce: sausages, bacon and homemade bread, and not forgetting, the best sea salt in the world, Halen Mon.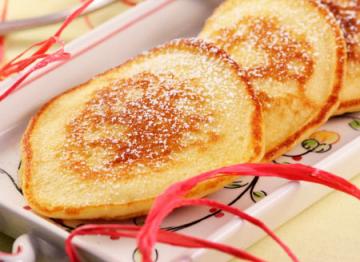 If you are off to stay in a Best of Wales luxury self catering cottage this Easter, you will be sure to find a well equipped kitchen in every cottage, so you can rustle up a traditional Welsh breakfast of local produce for all the family: sausages and bacon from a local butcher, farm fresh eggs and tasty laver bread, (edible seaweed mixed with oats and fried). Make the kids some crempog (Welsh pancakes) and serve them slathered with Welsh butter and a drizzle of Welsh honey. They will love you for it and thank you for bringing them to Wales!
Have you booked your Easter break yet? We still have some availability and some great offers for our Holiday Cottages in Wales, so don't just sit thinking about it – get in touch with us  at www.bestofwales.co.uk or call us on 01650 511101. Easter is a wonderful time to visit Wales.