Cycling round Llyn Celyn - Bala, North Wales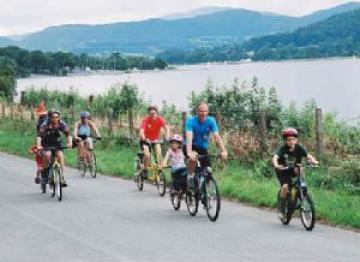 Llyn Celyn cycle path is a beautiful, 15 mile circular route from Bala on the A4212 past Llyn Celyn Reservoir. Remains of a whole village can be seen on the rare occasions when the water is very low.
The road cuts through the Arenig mountains with Arenig Fach to your right and Arenig Fawr to your left. Take a left turning onto the quiet lane signposted Arenig, Llidiardau and Rhyduchaf.
After about 4 miles, passing over cattle grids and leaving the Arenig mountains behind, descend through the villages of Llidiardau and Rhyduchaf re-joining the A4212 and right into Bala town.