Fishing in Conwy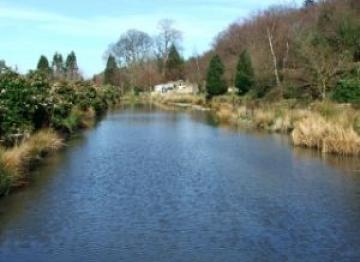 At Conwy Water Gardens you will find 3 coarse fishing lakes with stunning views over the Conwy Valley. The lakes are accessible also for the disabled with disabled access from the car park which is located only 30 metres from the lake and also convenient toilet facilities are also situated on site.
All three lakes have a variety of fish; 18 peg cannel lake is stocked with mixed carp, bream, tench, barbel a orfe all up to 4lb in weight. Middle Specimen lake is 2 acres in size and is suitable for all year round fishing as it is stocked with 24+lb carp, ghosties, crucians, mirrors, bream, trench, orfe, barbell, chub, roach and rudd. Bottom scenic lake is stocked with a mix of fish up to 6lb in weight.
Prices:Adults (14+)All day (4+hours) £8.504 hour ticket £6 Concession prices also available
Opening times Tuesdays-Sundays 7:30am – dusk Closed every Monday but open Bank holiday Mondays and throughout the Christmas holiday except Christmas day.