Fishing in Welshpool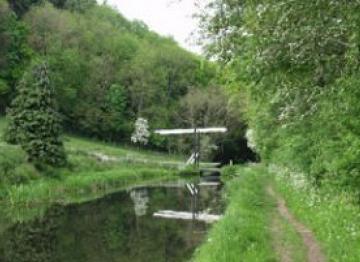 The Welshpool area offers plenty of fishing opportunities from rivers to lakes and canals. These yield an amazing range of catches from the awesome pike and noble carp to the more common roach or trout. 
The rivers Vyrnwy, Banwy and Camlad (all tributaries to the river Severn) provide the keen fisherman with the opportunity to practice the more delicate skills of fishing. Trout and grayling are the main species in these rivers.
Montgomery Canal is another option, ideal for anyone who wants to enjoy their coarse fishing in peace and quiet. On most stretches you will find large tench, roach, bream, perch, pike and chub.
Montgomeryshire Angling Association (MAA) provides permits for these fishing venues. Day permits can be purchased from the Tourist Information Centre in Welshpool (01938 552043), Grants Newsagents in Welshpool (01938 553783) and Newtown Angling (01686 624044). We recommend that you phone venues and check details before setting out. You will also need a valid Environment Agency rod licence to fish at many of these venues.
With a permit, fishing is allowed for ½ a mile on each side of the lane on River Vyrnwy at Great Dufford Farm. It's also possible to fish the right bank of the River Banwy for half a mile down stream from Llanfair Caereinion's town bridge. For River Camlad, go to Stallow road bridge, approximately 1 1/2 miles from Forden. Fishing is allowed on the right bank upstream from bridge to signpost and downstream on the right bank beyond railway bridge to Gaer road bridge.
For lake fishing MAA also provides fishing rights for Moel-y-Garth Pools in Guilsfield. This venue offers two pools with Roach, Perch, Carp, Tench, Rudd and Bream.
Another fishing lake in the Welshpool area is Blue Bell Park Fishery in Llanerfyl. This is a private one acre lake with 14 double platforms and 150mts. embankment stocked with carp, bream, tench, roach and rudd. Facilities are disabled friendly and include toilets, car park, office, food and coffee room. Day permits are available on site and bait is also supplied. Contact 01938 820424.