Holidays in Pembrokeshire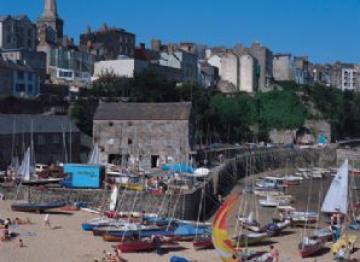 A perfect holiday cottage destination,  Pembrokeshire boasts superb beaches, stunning scenery, and a plethora of activities including family attractions like Oakwood Leisure Park and Folly Farm. Best of Wales have numerous holiday cottages in Pembrokeshire. With over 50 beaches and the spectacular 186 miles (299 km) Pembrokeshire Coastal Path this really is a dream holiday destination that suits everyone form families, friends and couples alike.
"As a child the excitement building up to our holidays in Pembrokeshire was unbelievable. Knowing that we would soon be there crab lining from Solva harbour, swimming in the sea on Newgale beach or visiting attractions such as Oakwood park and Folly Farm, almost made the time stand still. As we got older our activities changed to include Surfing on Whitesands and coasteering around Porthclais and Abereiddy. Of course there was plenty for the adults to do as well, from eating local seafood and delights at the local restaurants and pub to relaxing and wandering around St David's Cathedral and the local second hand book shops. The Pembrokeshire coastal path was also a firm family favourite and we would happily spend all day walking from place to place, stopping off for lunch on the way at places like the Sloop Inn  in Porthgain, and the Royal George and the Ship Inn in Solva. These days I take my own family to the same magical area, and I still get excited at the prospect"