About Wales
https://www.youtube.com/watch?v=2jhgYXWCtsY
Wales is the perfect destination for your self catering holiday cottage. A country of ancient oaks, myths and legends (including the Mabinogion), a place where there is something for everyone, from soft, gentle vistas to dramatic mountain and coastal scenery, from gently meandering rivers to tumbling waterfalls. This varied landscape provides opportunities for fishing, cycling, walking, white water rafting, sailing, coasteering and diving, to mention only some of the activities on offer.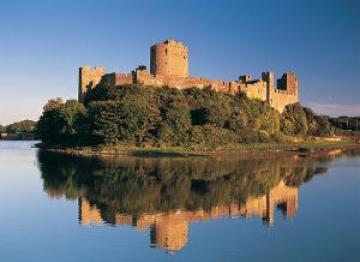 Food is important in Wales, you can discover the best produce at our local markets, the locally produced lamb and beef, the variety of tasty farm produced cheeses and you must try our very own Welsh cakes and laverbread. Visit our towns and cities for some serious shopping whether you want the designer shops, the high street shops or the local specialist shops there is something for everyone's taste and pocket.
Everywhere you turn the landscape yields evidence of the industries that made Wales a force to be reckoned with during the industrial revolution. Visit a former coal mine, gold, tine and lead mines, see the Roman amphitheatres, Celtic settlements, medieval homes and Victorian farmhouses – but we're not all about the past, Wales has a forward looking economy and many new ideas for attracting and satisfying visitors.
Wales has its own distinctive culture and language and is famous for the warmth of a true Welsh welcome. Wales is waiting to weave its own special blend of magic around you. Once you have visited Wales you will always want to come back and sample some more