Santes Dwynwen
Cottages for Couples in Wales - a romantic country
Whilst most people are aware that 14th February equals Valentines, did you know that Wales actually has two days for lovers? We also have our very own Patron Saint of Lovers, called Santes Dwynwen, celebrated on 25th January.
Find a romantic cottage for two in a countryside or coastal setting in various locations around Wales or contact us if you have any special requests... 
St Dwynwen's Day - 25th of January
Dwynwen, the daughter of Brychan Brycheiniog, the King of Wales, lived during the 5th century and was renowned for her beauty. As the legend goes, Dwynwen fell in love with a prince called Maelon Dafodrill, but her father had already made arrangements for her to marry someone else.
Heartbroken, Dwynwen turns to God and asks him to release her from her feelings for Maelon. After falling asleep, Dwynwen was visited by an angel, who appeared carrying a sweet potion designed to erase all memory of Maelon and turn him into a block of ice.
Three Wishes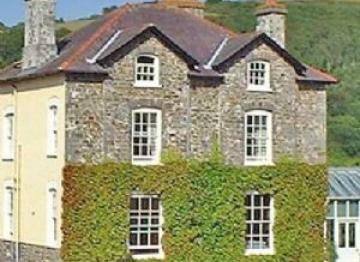 God then gave three wishes to Dwynwen. Her first wish was that Maelon be thawed; her second that God meet the hopes and dreams of true lovers; and third, that she should never marry. All three were fulfilled, and as a mark of her thanks, Dwynwen devoted herself to God's service for the rest of her life.
She founded a convent on ynys (island) Llanddwyn, off the west coast of Anglesey and the remains of her church can still be seen today. Dwynwen's well can also be found on the island, where, it is believed, a sacred fish can foretell the future of relationships. If visitors can see the water boil below, love and good fortune is guaranteed to follow. The popularity and celebration of St Dwynwen's Day has increased considerably in recent years. So why wait until St Valentine's Day to make your romantic feelings known, when you can wish your loved one 'dwi'n dy garu di ' (I love you) three weeks earlier?
View a full selection of romantic cottages in Wales or contact us to make a special request